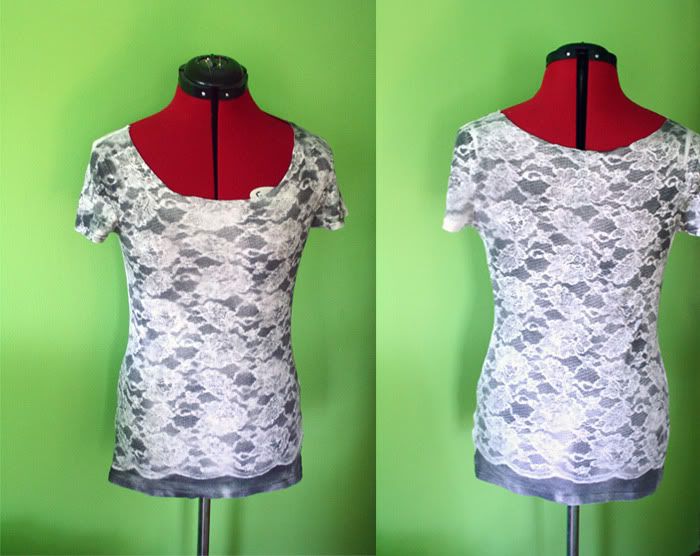 I haven't been crafting or sewing too much lately, all of my focus has pretty much been on graphic design. I think I go through small phases with my hobbies & things I like to do. BUT, since the weather is starting to warm up i'm getting motivated to be super crafty again.
I had just enough lace left over from this shirt to cover the white tee & spray paint the heck out of it to make a snazzy pattern. I love how the scallop at the bottom of the fabric left a neat edge, too.
If you're curious, I got the rad idea from here.