So I have this vintage shirt that I bought, that I deemed 'the ugly shirt' because I couldn't seem to make it work with anything. While watching the new show Girls on HBO, an outfit Lena Dunham's character was wearing made me think about my shirt! I won't talk about my thoughts on the show here, although i'm really on the fence about it until the series grows more. Anyway, I wondered why I haven't tried wearing my shirt with a pencil skirt and a chunky belt, like her outfit below. I'm not sure why that thought didn't occur to me before.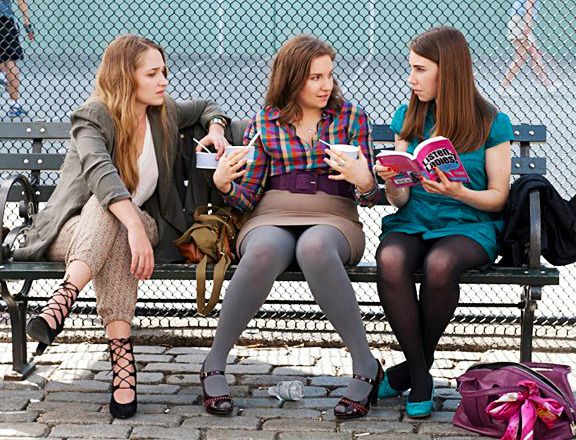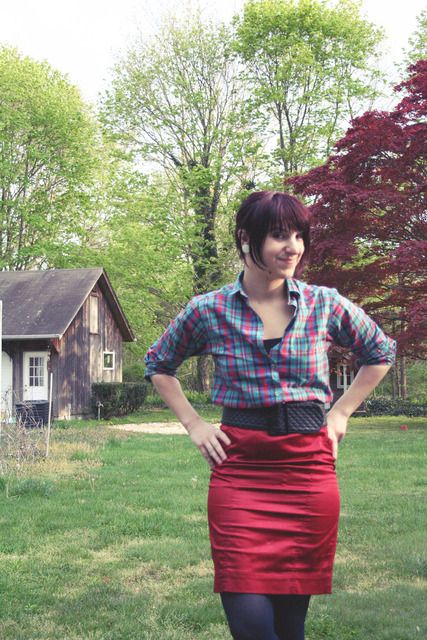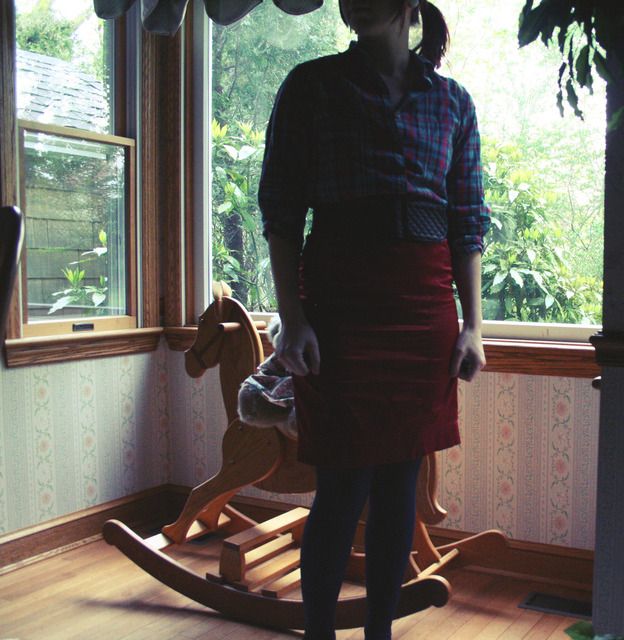 Vintage plaid shirt- thrifted
Belt- Forever21
Skirt- Ebay, forever21
Blue tights- ?
Well, I didn't make this outfit totally work–if I had a plain black or teal pencil skirt I would have worn that instead. That would have definitely worked better than the red skirt; I am now on the hunt for new pencil skirts. Have any T.V. shows inspired your fashion lately? ♥