At the end of February is when I turn twenty-five, thus I have a couple more months to finish some lofty goals. Reading over my list again I realized that maybe I aimed *a bit* too high on these. I know i'm not going to get through all of them but that's okay; They'll get done in time & I accomplished other things that weren't on my list. My aims kind of shifted halfway through I suppose. Also I missed my opportunity to complete two of them because they're summer things (surfing and gardening.) With that being said, here's a big goal update!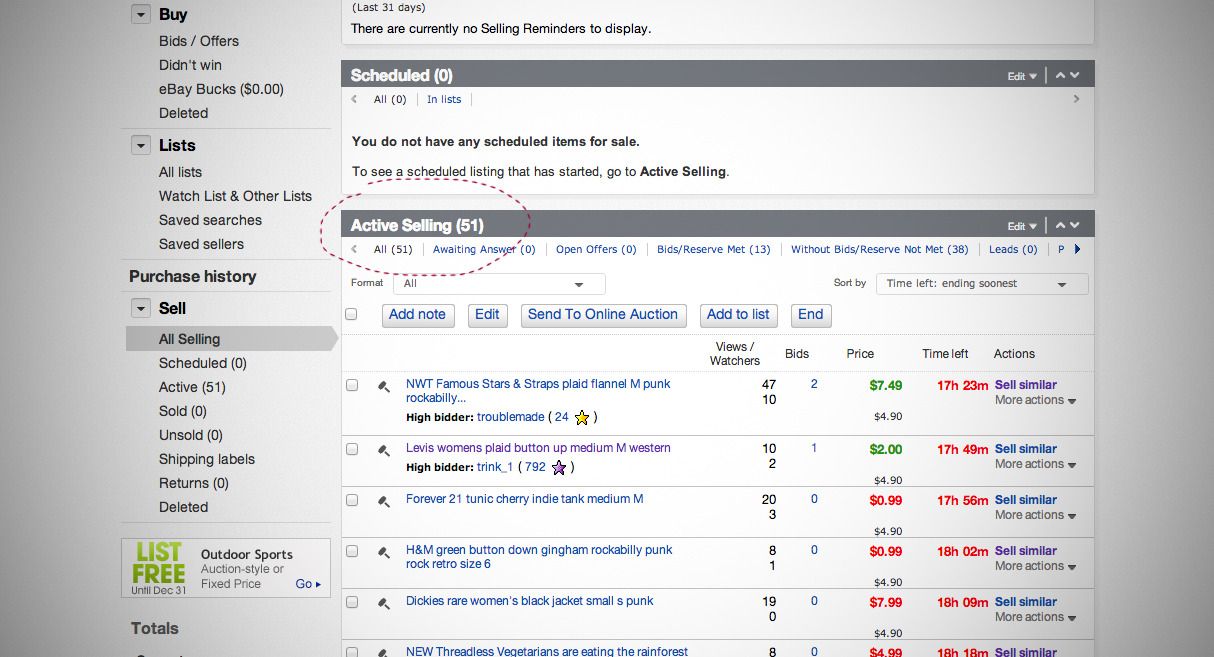 This week I finally listed 50 things on Ebay. a couple months ago I listed about ten things and procrastinated and never listed any more. Honestly, it takes a lot of time to put things on Ebay! Much credit to those hardcore Ebay sellers. I'm kind of a clothes hoarder…the basement is filled with bins and bins of clothes that I A. just don't want to part with B. Think I will use for a DIY project one day. I organized a bunch of stuff, photographed & put them up for sale. I even started a 'donate' pile too. Yay for getting rid of stuff while making some extra cash.
Take a yoga class: This one I hardly had to try at. When I wasn't commuting I used to go to a bootcamp style workout with my roller derby team once a week. We started making the session before a match into a yoga class to relax. So I got to do yoga again!
Visit a new state: last March i went to california!
Start a savings account: Switched my banks a couple months ago and while I was at it finally opened a savings.
Become financially independent I'm not sure what's up with this but it's been done for awhile, I pay for all of my own stuff! hah
Volunteer somewhere: I've been trying to do this one. My schedule doesn't match up with an organization I really want to volunteer with! I'll have to find something i'm equally passionate about.
Sell prints on Etsy: In progress!
Eat only raw food for a week: Tried this twice, but failed. The first time I made it to five days, and the second time i made it to six. I couldn't have just stuck with it for one more day?! The weekends are when I keep caving in…i'm sure you didn't see that coming. Going to give this another go in January…so close!
Finish my personal zine: In progress!
Start a vintage clothes wardrobe: In progress as well
Do you have a big to-do list? How's it going?